OFFICIAL POKEMON GUIDE TO GAME BOY YELLOW, RED & BLUE
The first official Pokemon guide to the popular Nintendo game series. This is the only edition translated into Polish. The book contains a very large amount of information. Detailed descriptions of locations, cities and creatures. At a time when the Internet was not widely available in Poland, this guide was a very welcome source of knowledge about Pokemon.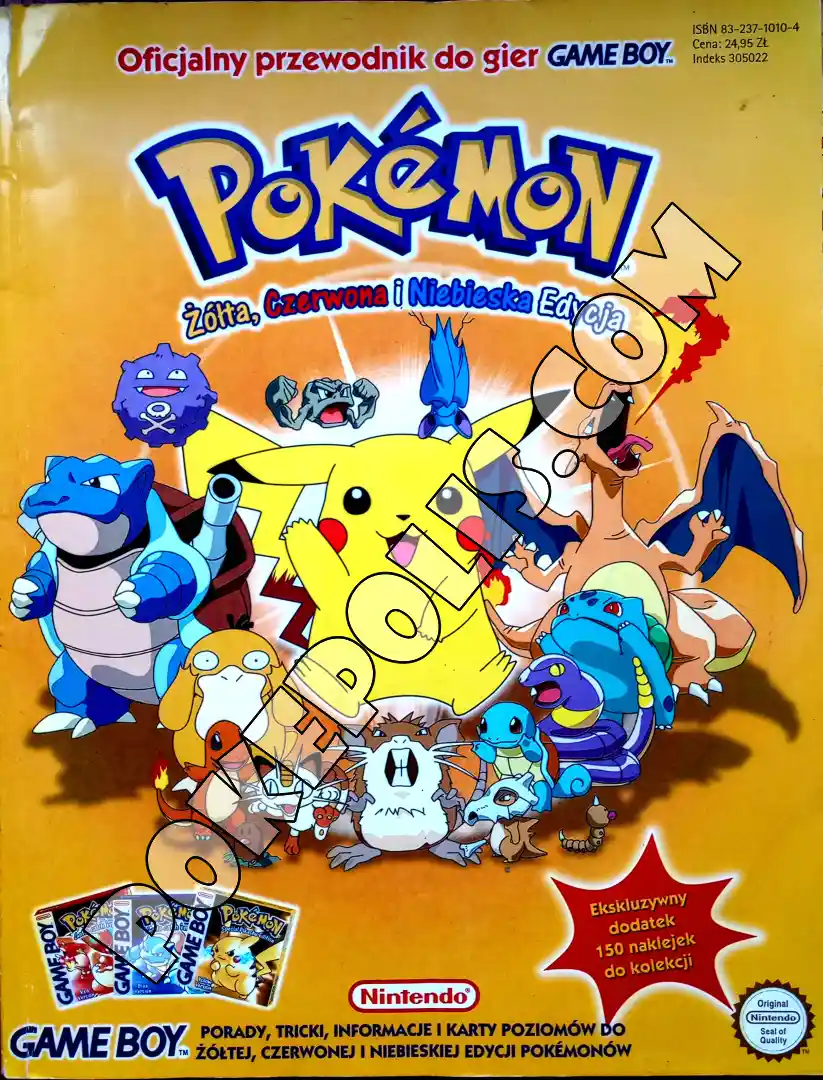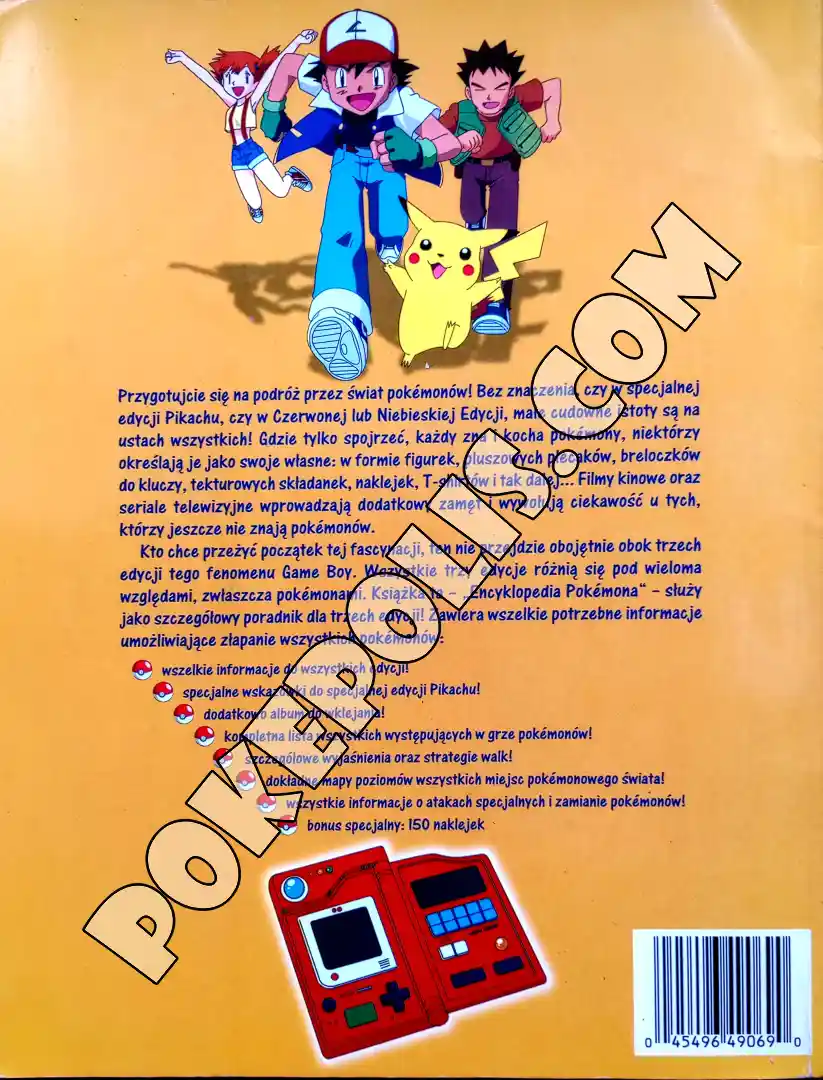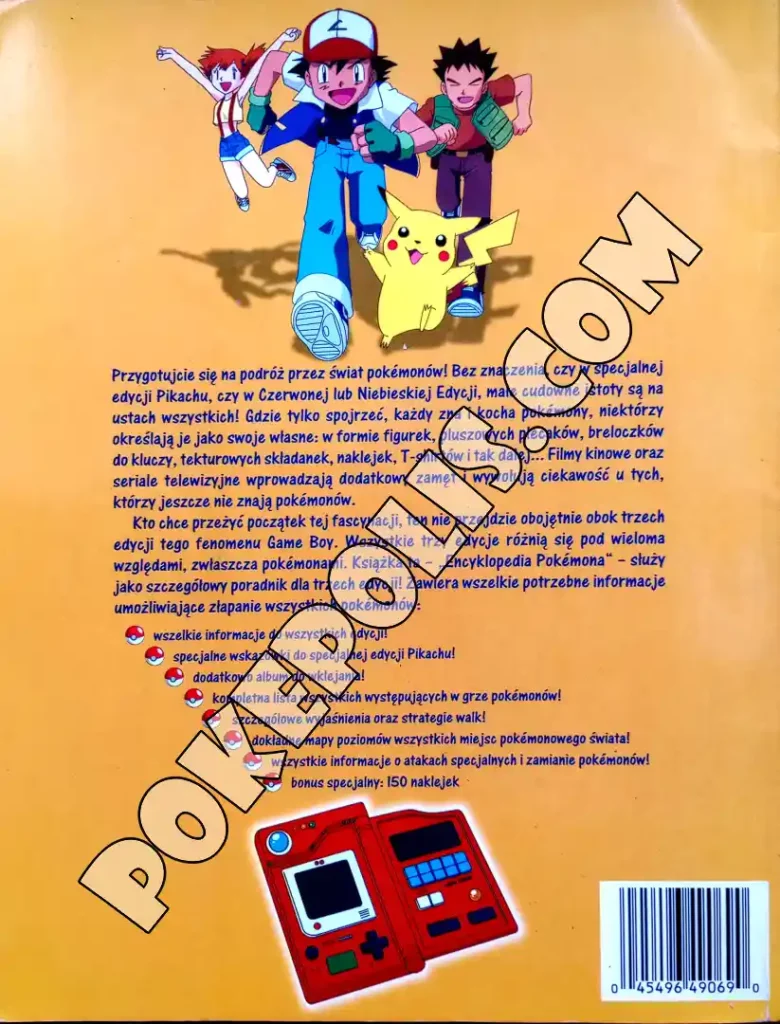 Get ready for a journey through the world of Pokemon! It doesn't matter if it's a special edition Pikachu, or a Red or Blue Edition, the little wondrous creatures are on everyone's lips! Wherever you look, everyone knows and loves Pokemons, with some claiming them as their own: in the form of figurines, plush backpacks, key chains, cardboard folds, stickers, T-shirts and so on… Movie theaters and TV series add to the confusion and create curiosity in those who are not yet familiar with Pokemons.
Those who want to experience the beginning of this fascination will not pass by the three editions of this Game Boy phenomenon. All three editions differ in many respects, especially Pokemon. This book – "Pokemon Encyclopedia". – serves as a detailed guide for the three editions! It contains all the necessary information to catch all Pokemon.
All the information for all editions!
Special tips for the special edition of Pikachu!
In addition, an album for pasting!
A complete list of all Pokemon appearing in the game!
Detailed explanations and battle strategies!
Detailed level maps of all places of the Pokemon world!
All information about special attacks and swapping Pokemon!
Special bonus: 150 stickers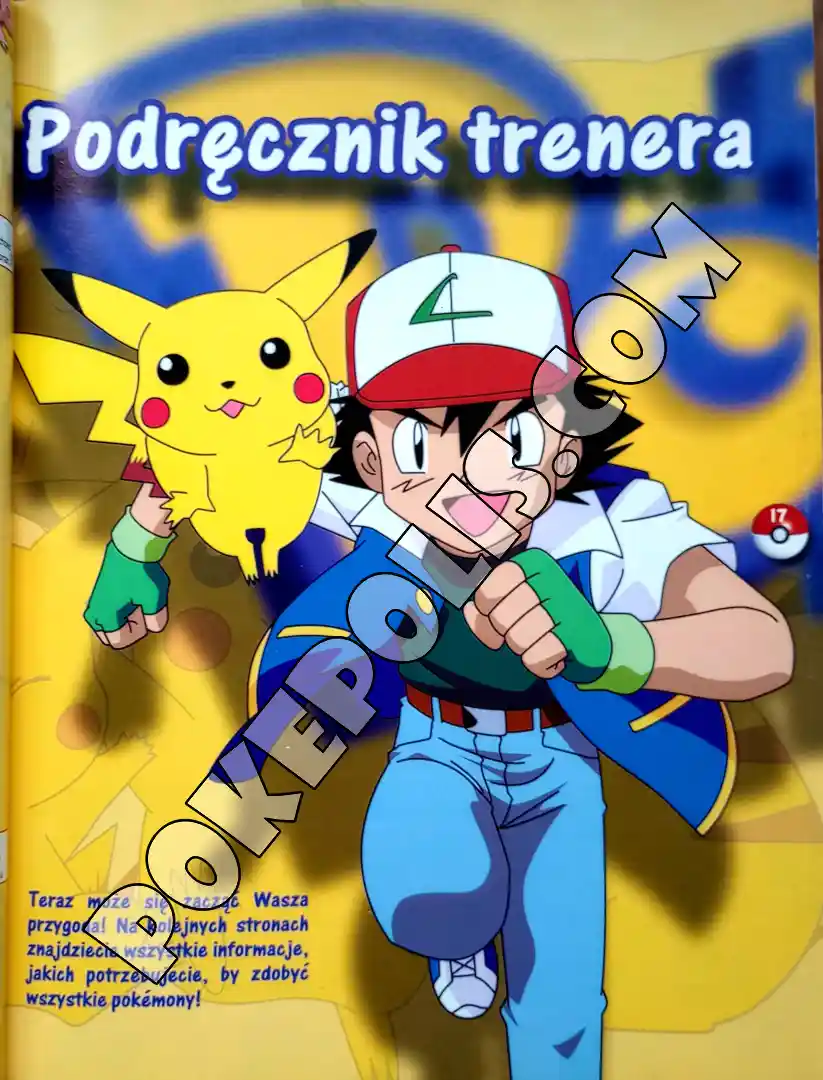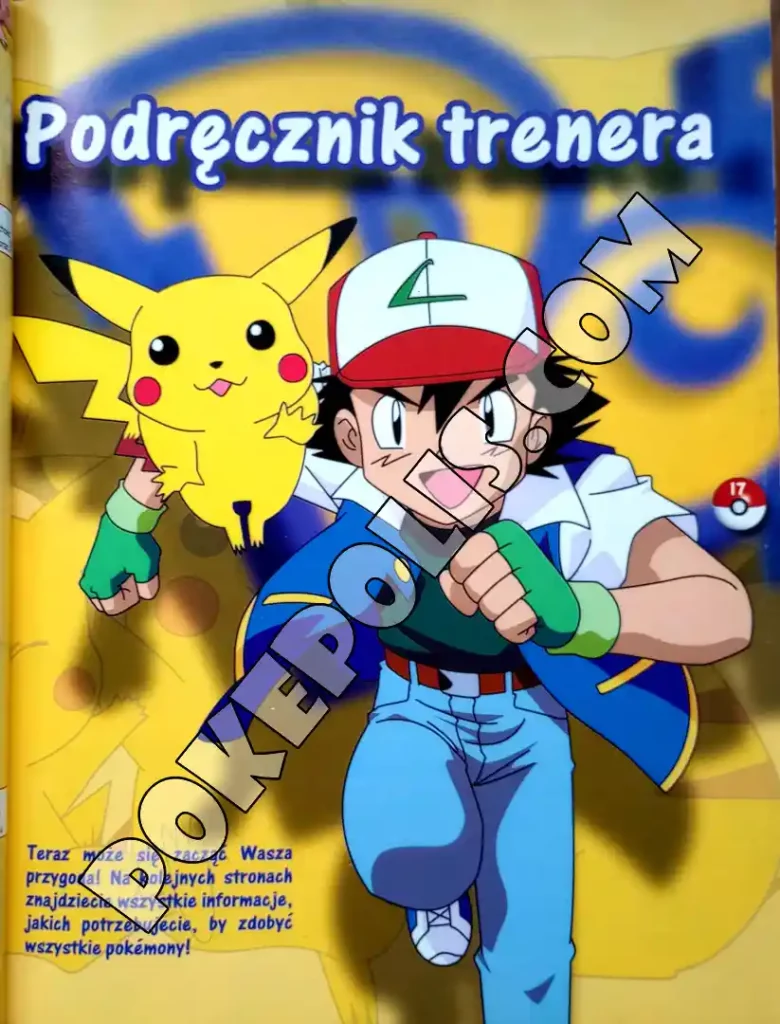 Thanks to this book, you have become an official Pokemon trainer or are on your way to becoming one! Lying in front of you, the "Pokemon Encyclopedia" will be indispensable whether you are a Red, Blue or Yellow Edition player: here you will find advice and help for all the situations you will encounter in the mysterious world of Pokemon. City plans and maps will help you get your bearings and guarantee that no Pokemon will elude you. In addition, the book includes the Pokedex, a registry of all the Pokemon known so far, with data on their growth, frequency and abilities, as well as detailed extra tips for changes in the Yellow Edition. You can paste the enclosed super-stickers into the Pokedex, and that way you know what Pokemons you already have. To protect your book from change or theft, you can write your trainer's name at the bottom of this page. And now we wish you much success in your search for pokemons!
Now your adventure can begin! On the following pages you will find all the information you need to get all the pokemons!